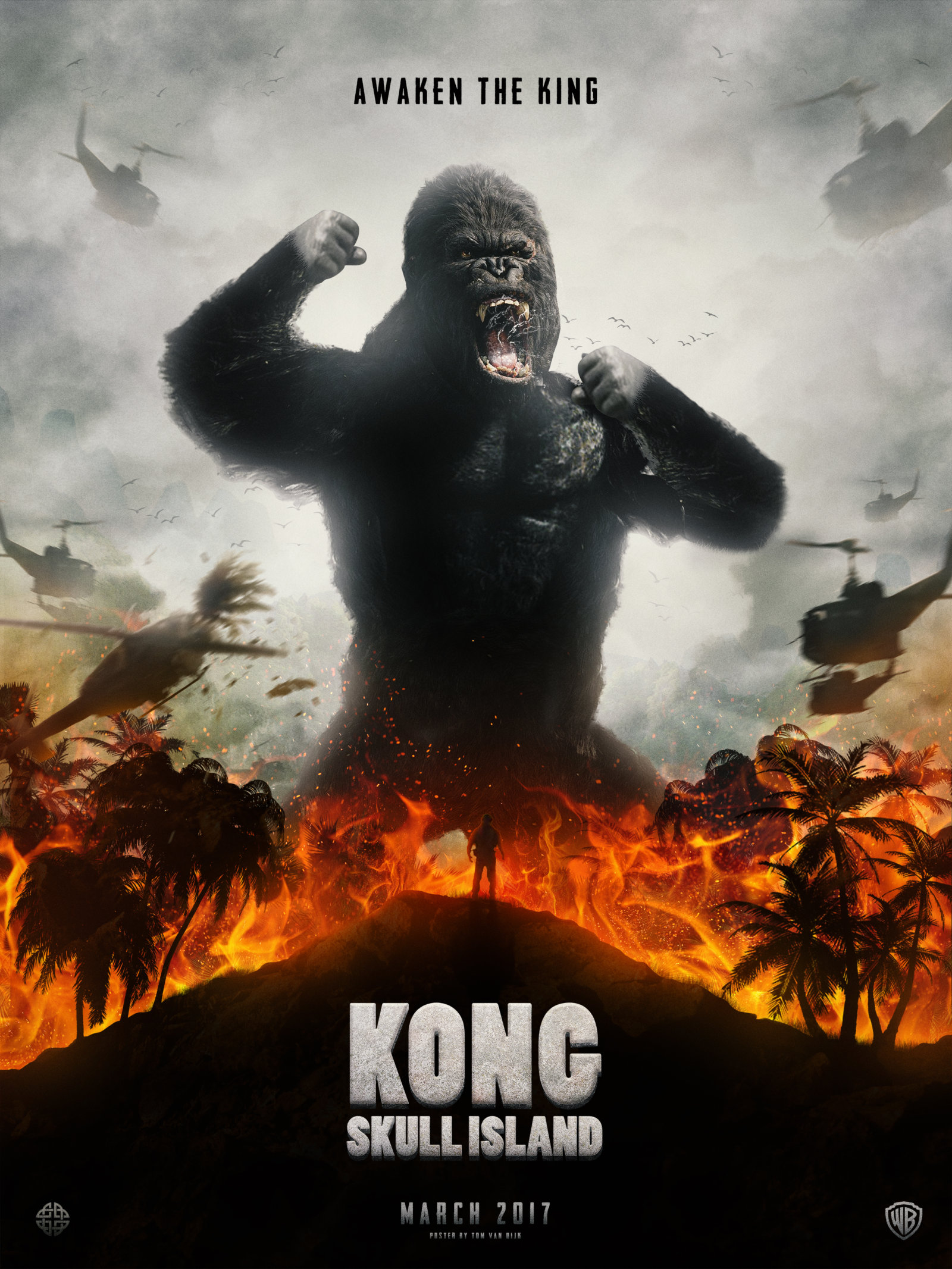 Dah lama dah I watched this movie. Tapi cam biasalah, tersimpan dalam draft berkurun lamanya. So today, I want to give some review about Kong: Skull Island.
Synopsis:
This movie is about saintis, askar pastu pengembara who were unite to go to this one island yang takde lagi dalam peta dunia. So dorang macam nak discover lah, tempat tu macam mana and all that. So they went there. And they have found that bawah tanah tu macam berombak something like that. And then they found the king of the island: Kong. Kong ni sebenarnya penjaga island tu. Tapi Kong jadi pembunuh manusia disebabkan oleh soldiers lepaskan bom.. Kononnya untuk mengetahui bentuk muka bumi kat situlah. Tu yang Kong marah. So Kong attacked depa. Then they battle between Kong and soldiers. So ramailah askar yang terbunuh, benganglah kolonel Packard tu. Tu yang dia tak peduli dah apa saintis dan pengemabar cakap yang Kong tu sebenarnya penjaga pulau. Dah anak buah dia mati kan, dia naklah tuntut bela. Yang Kong pulak marah depa sebab yelah, masuk tempat orang kau buat perangai pulak. Dah pulak tu, depa letupkan bom tu menyebabkan bangun musuh Kong dari bawah tanah. Musuh Kong tu macam cicak gergasi. Cicak ni jahat gile. Dia bunuh mak bapak Kong and semua hidupan yang ada depan mata dia. So gitulah...
Rating:
Blog Eyja: 9/10
Pengajaran:
1. Monghormati tuan rumah amatlah wajib - Masuk pulau orang kau lepas bom tak konghajo!
2. Selidik sebelum bertindak - Kita kalau nak orang suka kita, kita kena suka orang dulu. Macam mana Kong tu nak hormat manusia kalau masuk-masuk je si Packard dah suruh anak buah dia bom tempat tu. Tak tanya pun bahaya ke bom.. Boleh ke nak bom sebab nak check bentuk muka bumi kat sini. Pentah!
3. Jangan biar marah menguasai diri - Kita kalau time marah, fikiran kita jadi tak rational tau. So better sit down, calm down dulu, take a deep breath dulu. Then barulah berfikir. Sebab bila kita marah, keputusan yang kita akhirnya nanti akan makan diri.
Sekian itu sahaja berita daripada saya. Semoga kita berjumpa di lain entri :D Nah, link kalau nak download cerita ni atau pun tengok online: http://pencurimovie.ph/kong-skull-island-2017-hc-hdrip-720p-1080p/